War and Flight through Children's Eyes – Film Screening of "Turtles Can Fly"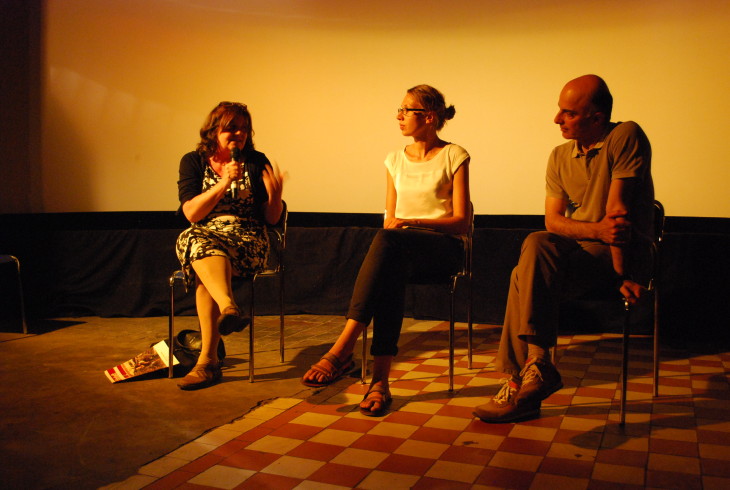 Children and their world view are at the centre of Bahman Ghobadi's film which combines elements of fiction and documentary to depict the situation faced by refugee children in Kurdish Iraq in the early 1990s and after 2003 US invasion. Although this second film in 14km's Film and Discussion Series dates from 2004, its messages remain poignant in light of today's oppressive acts and the tragic fate of refugees under the violent terrorist organisation Islamic State.
That the film is concerned with children's perspectives is clear from its very title: "turtles" is a euphemism for anti-personnel mines, which Kurdish refugee children, many of them orphans, diffuse in order to make a living. Despite some children suffering brutal mutilation, with legs and arms partially missing, the leader of the operation – "Satellite" – appears unconcerned: "These are the best [deminers] – they no longer have  fear."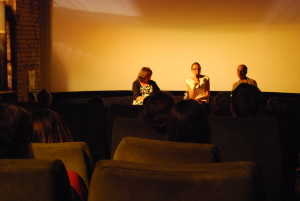 While the children may well have lost their fear of the mines, traumatic memories of lost parents and siblings, abuse and rape, haunt them daily as they suffer hunger and poverty in the miserable conditions of a refugee camp. Barbed wire fences and tank wrecks, mud, dirty clothes, makeshift tents and a barren rocky landscape are the backdrop in front of which the children, impressively energetic and full of mutual solidarity, struggle to survive.
Sadly, not all the children are able to look positively ahead. The film begins with Agrin, a 14 year old refugee girl, standing atop the cliffs. After suffering rape at the hands of Baath soldiers, she has delivered a son who she cannot bring herself to love. Despite support from her brother and Satellite, she ultimately drowns her son before throwing herself off the cliffs.
Director Bahman Ghobadi described his film as "a movie not only by, but also for children". With dramatic scenes, he gives the viewer a sense of the horrors of war and persecution.  While the 2003 US invasion may have liberated Iraqi Kurds from oppression at the hands of Saddam Hussein and his Baathist Regime, this film presents the disillusioned perspective of children whose euphoria is muted by yet another episode of war.
As pessimistically as the film ends, the situation for Kurds in Iraq has not much improved since 2003, according to invited experts who took part in a discussion after the film. Dr Karin Mlodoch of
Haukari e.V.
, an association that works for the protection of women in situations of violence and crisis and is active in northern Iraq, was joined by Dr Awat Asadi, a political scientist at the
Centre for Kurdish Studies in Bonn
, to place the film in its historical context and share their insights into the region's contemporary developments and challenges.
"Very shocked" was Dr Mlodoch's response to the film – especially for its evocation of images from the 1990s, when northern Iraq was effectively "one big refugee camp". Moreover, the viewing could not prevent images coming to mind of the current wave of kidnapping and enslavement of women and children at the hands of the terrorist group ISIS. The positive changes and stabilisation that occurred in the Kurdish autonomous region since 2003 have unfortunately been stopped in their tracks. Dr Mlodoch spoke about her experience in relief work with victims of violence, especially women who lost loved ones or were themselves abducted or abused during the "Anfal" operation. in 1988-1989, under the code-word of Anfal, the Baathist regime massacred the Kurdish civilian population, deploying poisonous gases in attacks which are now recognised as genocide in a number of states. The film alludes to one such attack on Halabja.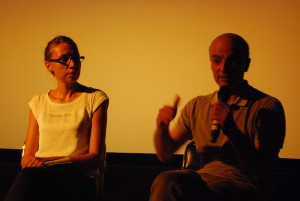 Dr Awat Asadi presented a more optimistic account of the history of Iraqi Kurds. After the fall of Saddam Hussein, governance of the autonomous region benefitted from renewed stability, using oil revenues to boost construction and development. For the first time, the government was in a position to satisfy basic human needs including clean water, electricity, health and education. Civil society also began to organise itself and movements were formed.
His hope for positive improvements in the country are unwavering even in the face of current setbacks at the hands of the Islamic State. He suggested that IS would eventually exhaust and fail to replenish its ammunition. In contrast to the Baathist regime, the terrorist group is a foreign entity in the region and is losing its support from the local Sunni population. Dr Mlodoch added that IS could only win the support of Sunnis by exploiting their historical repression under Maliki's Shiite regime. To resolve the conflict, it is therefore essential to address the Sunni concerns and better enable their political participation.
Currently, the refugee problem remains the Kurdish autonomous region's biggest challenge. In addition to half a million Syrian refugees, nearly one million internally displaced Iraqis are pushing the local population to the limits of its capacities. The situation in southern regions such as Khanaqin is a "humanitarian catastrophe", lamented Dr Mlodoch, despite stressing the incredible solidarity demonstrated by the local population. Once again, dramatic tales of refugees are being written in the Kurdish areas of northern Iraq – the themes of Turtles Can Fly could hardly be more relevant and contemporary. Still, we hope that chaos ends soon.
Many thanks to Dr Karin Mlodoch and Dr Awat Asadi for their participation in the evening and providing such interesting background information and analysis on the history and current situation of the Kurds in northern Iraq.
Event Presentation and Moderation: Carolin Bannorth
On site coordination: Steffen Benzler
Text: Susanne Kappe
Translation: Alex Odlum
Photos: Helena Burgrova
Organisation and Planning: Andreas Fricke
Programme: the 14km Volunteer Film Team
The 14km Film and Discussion Series 2015 gets sponsorship by budgetary funds of the Federal State of Berlin – Office for Development Cooperation.
The upcoming Film and Discussion Event takes place on August 26th and will be about Yemen.
Further events are scheduled as followed:
26 August / 16 September / 07 October / 28 October / 18 November / 9 December
The events are dedicatet to a single country or specific topic, in order to give an artistic-documentary impression . The ensuing audience discussion aims to include further informations by an affected person living in Berlin and by an scientific expert, always aiming to make links to North-South relationships.
We express thanks for the support: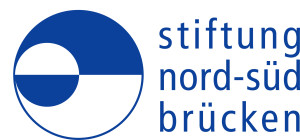 ---
---