On Expedition in Yemen: 14km Film and Discussion Event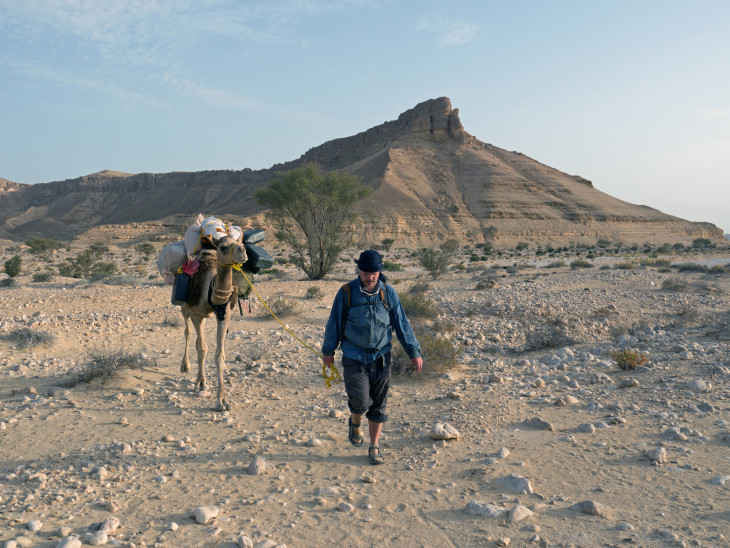 "EXPEDITION YEMEN. 126 Degrees in the Shade." (Documentary, Sweden 2014, in the original with English subtitles, 58 mins) by Mikael Strandberg
    on Wednesday, 26 August 2015 at 18:45 (6:45 pm)
    at Filmrauschpalast cinema, Lehrter Strasse 35, 10557 Berlin Moabit

14km.org presents the third event of the 14km Film and Discussion Series 2015: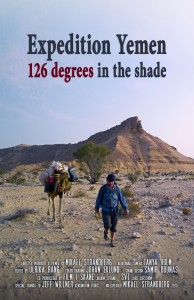 Getting to know more about Yemen is the issue of 14km's August event. The evening starts with the film "Expedition Yemen" (English, Arabic and Swedish with English subtitles) in which Mikael Strandberg discovers the country with his European adventurer's eyes. He documents his experiment to travel through the country by camel, showing his experiences and encounters in a state which is considered to be one of the most dangerous on earth for western tourists.
The following open conversation and audience discussion with invited guests will improve the picture of Yemen with Yemenite guests and scientific expertise. In addition to insights in Yemen's culture, the current social and political situation will be discussed. The discussion will be held in German.
Attendance is free, donations are welcome.

The event takes place at Filmrauschpalast cinema on the 1st floor of the Kulturfabrik's backyard building  in Berlin Moabit: Lehrter Straße 35, 10557 Berlin.
The discussion ends at 22:00 (10 pm) at the latest.
The 14km Film and Discussion Series 2015 gets sponsorship by budgetary funds of the Federal State of Berlin – Office for Development Cooperation.
Further events are scheduled as followed:
16 September / 07 October / 28 October / 18 November / 9 December
The events are dedicatet to a single country or specific topic, in order to give an artistic-documentary impression . The ensuing audience discussion aims to include further informations by an affected person living in Berlin and by an scientific expert, always aiming to make links to North-South relationships.
We express thanks for the support: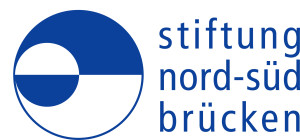 ---