Mahragan – Music as Revolution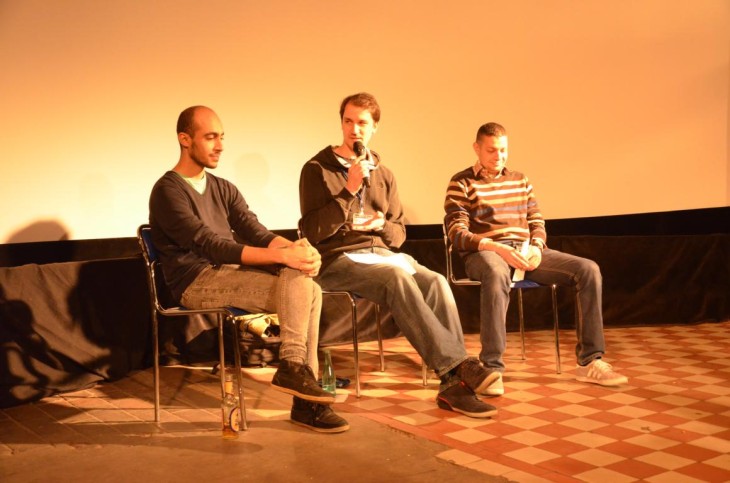 While the political actors of the Tahrir generation seem to fade away, their revolutionary spirit still simmers within Egyptian society. The "Mahragan" with its often blasphemous but honest lyrics, remains a lasting symbol of the achievements made towards freedom of speech in 2011. Our 7th evening in the 2015 14km Film and Discussion Series was devoted to this phenomenon of Egyptian pop culture and its development in Cairo's slums.
With "Electro Chaabi," director Hind Meddeb describes the rise of this eponymous musical style (its name, "Mahragan," roughly translates to "festival"): from the slums of Cairo to the mainstream of Egyptian popular culture. The film features Mahragan's pioneering artists (DJ Amr Haha, DJ Ramy, DJ Vigo, Figo, MC Alaa 50 Cent, MC Sadat, Oka & Ortega, Weza – the last three of whom perform together as Eight Percent), who took old PCs, keyboards, and downloaded remix tapes to reinvent traditional Chaabi music with an electronic spin. Often piercing rhythms mix with distorted melodies, whose sarcastic and provocative lyrics highlight the struggles of daily life in Cairo's slums. The artists repeatedly suggest that their success lies in their ability to express what people on the street are thinking, often using banal examples and humorous exaggerations, but also without hesitating to take up controversial political issues.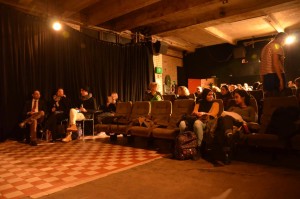 The artists are portrayed in multiple settings: while practising their songs, in interviews with friends and relatives, and, importantly, at four of their live wedding performances. The latter exemplify where Electro-Chaabi music first evolved and became known, before being spread through videos across Youtube and ending as an omnipresent vibe in the streets and on public transport. The film dives into this male dominated, youth sub-culture, fighting for freedom of speech in a society where artistic expression is often tightly constrained. Even the Mahragan performers uncritically accept strict rules of gender separation: men and women never dance together, but always separately. The film consistently offers rare glimpses into the social realities of the densely populated streets and yards in Cairo's poorer areas, where countless Tuk-Tuks toot their way through an endless sea of houses, mountains of (occasionally burning) garbage, and minors looking for their chance to earn some cash as a taxi-driver. These suburbs operate decoupled, and largely marginalised, from the reach of Cairo's formal public services. According to one song, drug consumption offers many residents a relief from the stress of these chaotic scenes. An every day occurrence, even children are often caught in the cycle of drugs.
While the film mostly takes place in suburbs like Imbaba, Al-Matariyyah, El-Salam City, it moves into downtown Cairo by the end. Mahragan is becoming mainstream. Oka & Ortega sign their first contract with a record company, taking the chance to become national celebrities. We see them appearing in talk-shows, and soon learn they are touring Cairo's clubs and playing at upper class weddings in five-star hotels. Having made the big time, the film's director can no longer reach them for an interview. Meanwhile, the pair's long-term partner, Weza, remains confined to suburbs after he fell out with the others and was excluded from the contract.
A public discussion following the film welcomed Mohammed Abdelmageed M. Hussein and Ahmed Awadalla, who having witnessed the emergence of Electo Chaabi in Egypt, were both well placed to comment. Ahmed Awadalla noted that 30 per cent of Egyptians live in conditions similar to those experienced by Mahragam's pioneers in the slums. Yet, not only does Mahragam directly represent this section of society, but also another 30 per cent of Egyptians can certainly relate to the phenomenon – youth make up almost 60 per cent of the population. Even before the 2011 revolution, this musical style was evolving. It dates to around 2007-8, when it grew out of the streets and weddings of Egypt's under-represented working class. With revolution, came an opportunity to break down class barriers and expand into a new space. While previously ignored by the media, Mahragan was soon able to conquer not only the "streets," but also the (mass) media.
Mohammed Abdelmageed M. Hussein explained that Electro Chaabi was a fusion of electronic influences with older Chaabi (Egyptian folk music), which is traditionally played at weddings in Upper Egypt – his home region. Originally, Chaabi was simply the music of ordinary people and their stories, neither particularly cultural nor political. An audience member pointed out that, in contrast, Electro Chaabi is clearly distinguishable from its traditional roots as a highly critical "voice of the poor". In this, it seems to more closely represent the dynamics of contemporary Egyptian society.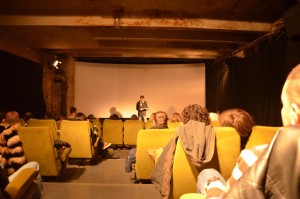 Asked whether Mahragan was comparable to gangsta rap in the US or baile funk in Brazil, and whether it formed part of a global movement, Mohammed could only partially agree. Indeed, all three have grown out of repressive histories and share many common themes, such as drugs, violence, sex, and to some extent politics. However, in Egypt, there is an additional revolutionary element. In this sense, Mahragan is more accurately analogised with hip hop and blues, which share a comparable, emancipatory connection to the American civil rights movement.
When questioned on how Mahragan had reacted to the military coup in 2013, Ahmed Awadalla argued that the music has retained its presence. However, the genre now faces a debate over whether it promotes drug abuse and violence (similar to the challenges faced by the popular Sobky movies). As a result, it is increasingly battles bans and censorship. Yet, songs about drugs are nothing new in Egypt, according to one audience member, who pointed out that Egyptian lyrics had been making drug references as early as the 1920s. For Chaabi, this tradition has been particularly present since the 1970s, a time of political and economic transformation. Another interesting perspective from the audience pointed out the paradox in Chaabi's reference to drug culture, given that it emerged from the same slums where strong conservative and Islamist movements have spread. Mohamed Abdelmageed M. Hussein explained this by suggesting the slums were dynamic spaces, constantly reshaping themselves and their identities. Correspondingly, such seemingly contradictory developments are not impossible.
In line with the theme of 14km's upcoming Film and Discussion Series evening on 8 December, the current discussion brought up issues of gender and tackled the question of why women had such a weak presence in the film: "Why are the men and women always split into separate groups? Is there not also newfound freedom for women?" One audience member suggested that across the MENA region, "everything is divided" along gender lines. It is socially accepted that women and men do not mix, rather keeping a distance from one another. That, however, does not in and of itself mean women are oppressed. Instead, it only highlights that women have their own sphere – one which is not portrayed in this film. While we see a dominant male culture here, that is not representative of all society. Another commentator argued it could even be dangerous to challenge these invisible boundaries; bringing women and girls into the picture could make them subjects of harassment or worse. Further, it was pointed out that in Egypt's upper classes, including at the popular music festivals they attend, both sexes dance together without such strict separation. In the slums, however, it remained striking how only the men were able to seize the opportunity to express themselves freely. Lastly, we learned that there are indeed public Mahragan shows by and for women, but that these are neither large nor famous. For example:
Event coordination and presentation: Andreas Fricke
Coordination of the Film Series: Andreas Fricke
Text: Steffen Benzler
Translation: Alex Odlum
Photos: Jana Vietze
Organisation: The 14km Volunteer Film Crew
The 14km Film and Discussion Series 2015 gets sponsorship by budgetary funds of the Federal State of Berlin – Office for Development Cooperation.
Further events are scheduled as followed:
9 December
The events are dedicatet to a single country or specific topic, in order to give an artistic-documentary impression. The ensuing audience discussion aims to include further informations by an affected person living in Berlin and by an scientific expert, always aiming to make links to North-South relationships.
We express thanks for the support: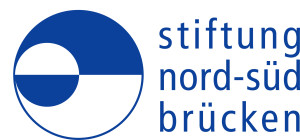 ---
---