"I am very happy to have found this internship" – Michael reports from SMEX in Beirut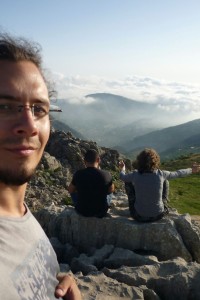 My name is Michael and I am currently enrolled in an internship working as a researcher and grant director with the Lebanese NGO SMEX – Social Media Exchange. I started in April 2015 and I will stay in Beirut until October.
SMEX is a media advocacy and development organization based in Beirut. We provide on- and offline trainings for journalists and activists and advocate for human rights adapted to technology and the web throughout the MENA region. The founders Mohamad and Jessica are experienced and their work is very professional. I am very happy to have found this internship as I learn a lot about the way how local NGOs work, digital rights in the Arab region and social media tools for advocacy.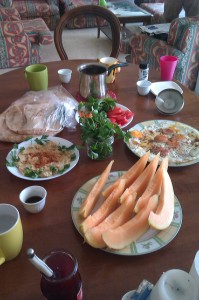 Lebanon is a very interesting country with a lot of different and often opposing views within society – it gives me a lot of input to think about and to question assumptions I had before. "Unfortunately" a lot of people speak perfectly English, so my plan to really learn Arabic and French did not work out until now. The people are very nice and it is easy to engage with them and to do lots of different activities (hiking, cycling, beach, party, …). The safety situation is relatively good, but one should be aware of limitations within the country and some negatively affecting interior and exterior conditions which could change the current situation.
---