14km is a non-profit organisation that helps to develop good ideas across border lines. Our founders come from both sides of the Mediterranean, our team works mainly in Berlin. It is our goal to help co-operations and equal partnerships become reality between Europe and North Africa/the Middle East.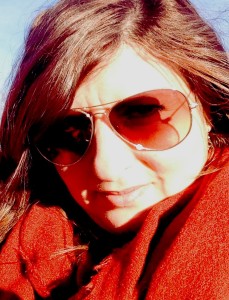 Tatjana Sharif San-Luis (Vice-President and Founder)
Tatjana was inspired by her experience of working in India, Lebanon, Libya, Germany, Palestine, Egypt and the UK in building and supporting local initiatives and institutions. Born in Lebanon to a German mother and Palestinian father, Tatjana grew up feeling passionate about political, social and economic justice. Graduating with a MSc in the study of Violence, Conflict and Development from the School of Oriental and African Studies (SOAS) at the University of London, she combined her academic background with her entrepreneurial personality to serve and strengthen organizations and people from marginalized communities in the Middle East and Africa. She works as a free-lancer in project and business development.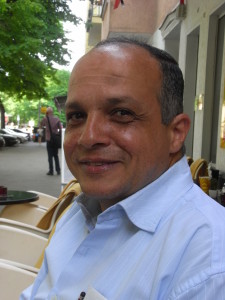 Nady Kamel (President and Founder)
Nady is a dedicated and strong advocator of community development on the grass root level. He has a degree in psychology from Minia University, Egypt, and a diploma in Management & Social Development from Coady International Institute at Saint Francis Xavier University, Canada. For over 24 years Nady has worked across Egypt and the Middle East with local and international NGOs towards fighting poverty through investing in people, empowering them and their communities to take active part in transforming and shaping their society and future. Nady has extensive experience in management and his innovative approaches to building human capacities have owned him a leading name as development consultant. Currently Nady resides in Cairo, Egypt, and is heading a local NGO.
Sednaoui Yanni (Treasurer)
Sednaoui is the 14 km treasurer and best known for his outstanding performance in financial management. He works for Habitat for Humanity (USA) and oversees the organisation's financial operations in Egypt. As Egyptian he is strongly rooted in his culture and lives in Egypt with his family. He is a firm believer in volunteerism and board member of a local NGO in Egypt. In his efforts to build a strong and organised civil society in Egypt he dedicates his time to providing small and local NGOs with financial management consultancy. Apart from that he works as a consultant for different regional and international NGOs.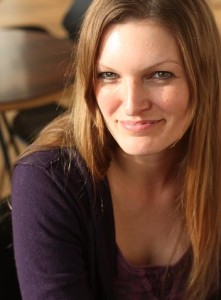 Anja Carolin Gebel (Programme Management, PR) in parental leave
Anja joined 14km in order to support the NGO in starting up its activities in Germany by providing her communicative, conceptualising and management talents. As a politically minded individual she promotes the activities of 14km as an important contribution to improving mutual understanding and partnership between Europe and North Africa as well as to fostering socio-economic justice between the two regions. Having graduated from the University of Cologne in Latin American Studies she recently finished her PhD in International Relations at Aberystwyth University, Wales.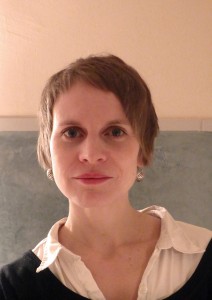 Caroline Bunge (Coordination Volunteers Berlin, Volunteer Programme Morocco)
Caroline is coordinating the volunteers in Berlin. She also supports 14km in being the volunteer programme officer for Marocco. Caroline studied South and Central Asian Studies at the Humboldt University in Berlin. Therefore she learned Arabic. After her studies Caroline spent several months working as a volunteer at a women's organization in Tata/South of Morocco. Since then she is fascinated by the cultural diversity of the country and wants to support development projects and cultural exchanges with this region.
Sarah-Isabell Müller (Coordination Intercultural Seminars)
Sarah coordinates the intercultural seminar at 14km. Furthermore, she supports the team with organisational tasks. Sarah studied environmental engineering at the Technical University in Berlin. During her master thesis she investigated the field of olive mill wastewater that occurs during the production of olive oil. In order to gain realistic data and to see the local problematic she did an research stay in Sfax, Tunisia. With her work at 14km she wants to spread her overall positive experience she made in Tunisia.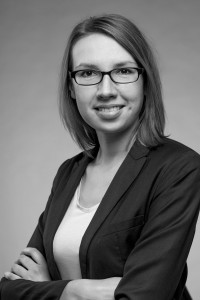 Carolin Bannorth (Projects)
Carolin studied political and social sciences and specialised in Turkey and the Middle East. She has worked for Goethe Institut in Ankara and Ramallah because she considers intercultural dialogue and education as a necessity for social transition. As an intern at GIZ in Amman she gained experience in organizing projects of development cooperation. Her master thesis examined the EU's role in the formation of the Palestinian state. With her experience and enthusiasm for intercultural exchange Carolin is currently supporting the 14km Arabic Film and Discussion Series as a volunteer.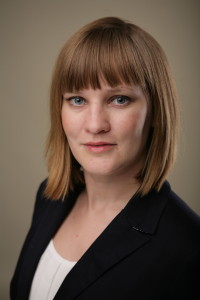 Helena Burgrova (Coordination Volunteer Programme)
When Helena got to know 14km at one of our film and discussion events, she quickly decided that she wants to support our work as a volunteer. She studied Arabic in Syria, Jordan and Egypt, has worked with an Egyptian NGO, and edited an anthology on the countries of the MENA region before coming to Germany, where she is currently writing her PhD thesis on the Egyptian discourse on terrorism from 1981 until 2010. Helena likes to communicate and work with people, and at the same time is a very structured mind and highly committed when it comes to systematising organisational processes and structures. This is why she is in charge of further professionalising the 14km volunteer programme and supports the 14km team in developing innovative ideas for our work and organisational strategy.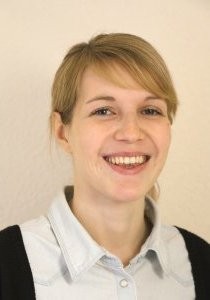 Susanne Kappe (PR Volunteer Programme)
Susanne is coordinating public relations for the 14km volunteer programme.  She graduated in political and islamic studies at the Univserity of Heidelberg and spent time in Egypt and Jordan. In several projects she has contributed to promote intercultural dialogue between Europe and the Arab world, especially in the field of human rights. With her experience in communication 14km intends to intensify contacts with our partner organisations in the MENA region and to expand the volunteer programme in Germany.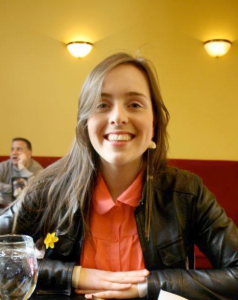 Lucia Linares (Volunteer Programme Lebanon)
Lucia joined 14km as volunteer for the volunteer programme in Lebanon. She did her undergraduate degree in History and Politics at the University of York where she developed a keen interest in International Relations; in particular 'humanitarian' intervention and theories on political violence. With family ties to Gibraltar (the shortest distance between Europe and North Africa), Lucia was drawn to the work of 14km on a personal level, especially its aim to promote intercultural exchange between Europe and the MENA region. Bringing her knowledge from previous NGO volunteer work Lucia is excited to help and support likeminded enthusiastic individuals to maximise their international exchange experience.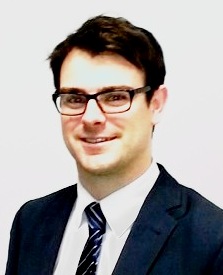 Alex Odlum (Volunteer Programme Egypt)
Alex volunteers for the 14km Volunteer Programme in Egypt. Studying  a Master's of Public Policy at the Hertie School of Governance in Berlin, he is currently based in Egypt as a graduate exchange student at the American University in Cairo. This academic and cultural exchange experience inspired Alex to support the work of 14km by furthering dialogue and exchange between the two regions. Alex holds a Bachelor of Laws (Honours) and Bachelor of International Studies (Honours) from the University of Adelaide, Australia, and has worked with a range of inter-governmental, non-governmental and private sector organisations, most recently with International Organisation for Migration in Geneva.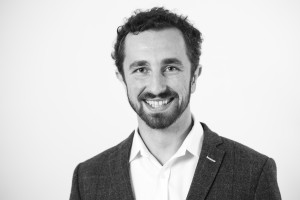 Přemek Zbončák (Volunteer Programme Jordan)
Přemek volunteers for the 14km Volunteer Programme in Jordan. Studying oriental studies at universities in Berlin and Prague, he also spent a lot of time in the Middle East. During several (study) trips he had a special focus on local cultures and "second-hand" regions. Now he is using these experiences to support intercultural dialogue.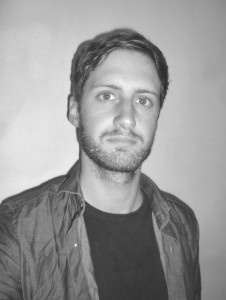 Steffen Benzler (Volunteer Programme Tunisia, PR)
Steffen is the volunteer programme officer for Tunisia. Furthermore, he is in charge of the PR of 14km. That means he takes care of the contents of our website, our Facebook page and our Newsletters, and writes reports on our activities.
Alice Grinand (Translations)
Alice is currently translating our Website. All information about us, our projects and the 14km volunteer programme will be available in French soon.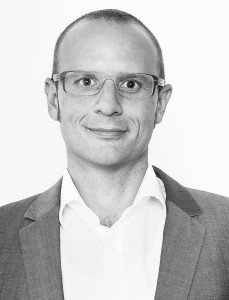 Khalid Sharif
Khalid is creative and likes to work hands on. That is why he took on a project management job at Bildungswerk Kreuzberg, where he consults migrant organizations and company owners on educational and lifelong learning issues and promotes vocational training for migrant youth. Khalid supports 14km in building partnerships and helps develop creative ideas.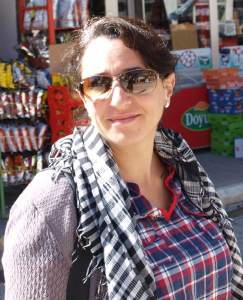 Mey Dudin 
As a news journalist Mey has always sought to play a role in bringing useful information and inspiring stories to the people from around the globe. Since childhood she has been drawn to the Middle East and its society. Graduating from Berlin Technical University in Communication Studies her thesis focused on Islam and its reputation within Western Media. As a journalist she is keen to challenge conventional views and opinions while seeking to shed light on the much more interesting background stories about the people from the Middle East. Currently, Mey works as a freelancer for German media in the Arab region.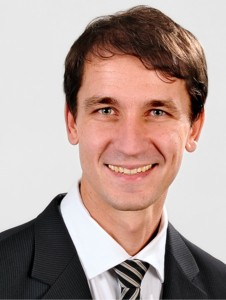 Andreas Fricke
As political scientist with focus on European Integration and EU Foreign Policy, Andreas is very interested in structured dialogue between different people and societies. He lead the "14km Film and Discussion Series" in 2014 and 2015, using his abilities as an International Project Manager and arthouse film fan, and with his team he further developed the series content and organisation. Since 2016 he helps the film team with his informed and strategic advise. He also enjoys to hand over his experiences in NGO organisation, project coordination (ReliXchange) and 14km website management.