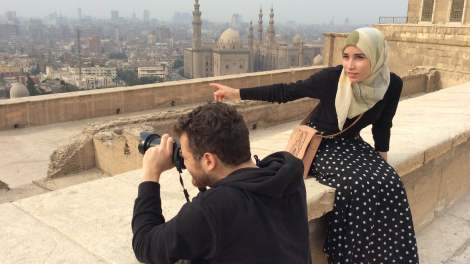 Last December, 2014, 14km and the Egyptian NGO "New Horizon" successfully completed the project "ReliXchange – an Interreligious Youth Exchange between Germany and Egypt". In the course of the project a range of educational material was developed and has now been published by 14km as free educational resources. In addition, a documentary film provides insights into the most interesting moments of the exchange. "Don't cry because it is over, smile because it happened" (Dr.Seuss) – with this sentence the young participants of "ReliXchange" started their last blog entry about the project. During a total of 10 programme days they documented their joint adventures and experiences in Berlin and Cairo. During this time the ten young Germans and ten young Egyptians between 18 and 26 years of age discovered religion and culture in Germany and Egypt. Every day they learned something new about the so-called Abrahamic religions (or "religions of the book") and dealt with the situation and position of the respective religious communities in both countries. In particular, they thought about and discussed the relations between religious minorities and majorities – how they are and how they should be –, religion-based and culture-based discrimination and oppression, and how religion is interwoven with the state, society and individuals in manifold and complex ways. An intense programme with innovative methods The programme included numerous guided visits to religious sites in both countries (e.g. the citadel in Cairo or the synagogue at Fraenkelufer in Berlin), discussion rounds with experts on different topics (such as women in Islam or the Bahá'í as religious minority in Germany), a visit to the Anne-Frank-Center in Berlin and of course many discussion and reflection units. Methodically, the programme focused on creative-artistic methods. Accordingly, it comprised methods of the "Theatre of the Oppressed" by Augusto Boal, a GPS educational tour through Berlin, a media exercise on religious pop culture, a hip hop workshop on the topic of religion and tolerance, a photo essay on religion in public space in Berlin and Cairo in comparison as well as a picture story on inter-religious relationships. Publication of a range of open educational resources In the course of this not only a number of products were created which can also serve as inspirations for others, but also several free educational resources which can be used for other interreligious projects. Next to the great video documentation of the "ReliXchange" by zeitgebilde/mediale pfade.de, in particular the Method Kit for International Inter-Religious Youth Work should be mentioned, which is available in German, English and even Arabic and can be downloaded for free from the 14km website. Also the GPS educational tour on "Religion in Berlin" through Berlin Mitte, which was developed and tested in the project, is freely accessible in German and English. Additionally, our cooperation partner 1219 e.V. has produced another inter-religious educational GPS-tour through Berlin Southwest – it is freely available in German and English, too. The "Quiz of Religions" (in English) offers an entertaining introduction to the topic of Abrahamic religious communities in the German context and was played with enthusiasm by the ReliXchange group. The ReliXchange song "Believe in yourself" was developed in a hip hop workshop with Amin Saleh from Rap4Respect and expresses the participants' thoughts and wished on the topic of religions and tolerance. The interreligious dialogue continues... For "14km – the shortest distance between North Africa and Europe" and the Egyptian partner organisation "New Horizon Association for Social Development" (Cairo) the exchange project "ReliXchange" was a great success. "It made us very happy and proud to see how open and interested the participants from Germany and Egypt approached each other, and to witness how strong friendships developed over the two weeks of the exchange", said 14km project manager Dr. Anja Gebel. The contacts are now being maintained via a Facebook group where the participants exchange their thoughts on intercultural and interreligious topics and every couple of days there are new postings. For the future, the participants have developed concrete ideas on how they would like to become engaged for understanding and tolerance between members of different religions and/or cultures – for example through seminars and discussion events at their universities. ...at 14km and elsewhere Based on the successful exchange, 14km is planning to organise further youth encounters and exchange projects with youth from both regions. Two such projects are already in the making and hopes now lie on the funding approvals. At the same time, the NGO wishes that by means of the published materials other organisations and individuals will be encouraged to implement inter-religious projects on local and international level. "It makes us happy if the materials are used and shared by many interested people", says Dr. Gebel. "ReliXchange – and Interreligious Youth Exchange between Germany and Egypt" took place as a project in the context of the German-Egyptian Tranformation Partnership. It received financial support by the German-Egyptian Transformation Partnership through the German Foreign Office, by funds of the Ecclesiastical Development Services through Bread for the World - Protestant Church Development Service and by the "International Youth Work" Programme of the German Federal Child and Youth Plan through BKJ. Main project page: http://14km.org/relixchange/ (German) http://14km.org/relixchange/?lang=en (English)
---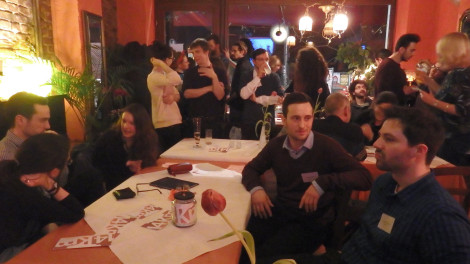 For the second time the 14km team organised a network evening for experts and aficionados of the MENA region. This time it took place at the Restaurant Merhaba in Berlin Prenzlauer Berg. As in the year before the response was great - many interested people came to meet in a relaxed after-work atmosphere and to exchange and discuss ideas, plans and projects regarding the MENA region. On 19 March 2014, around 50 participants from NGOs/associations, academia, social initiatives, the media, administration as well as business and trade found together to chat, inspire and become inspired, discuss ideas and initiate cooperations, whether professional or voluntary. After a short welcome note by Andreas Fricke from 14km, who introduced the guests to some of the projects implemented by 14km in 2014, the participants proceeded to enjoy an evening full of interesting conversations, oriental specialties, photos from the 14km arquive, and atmospheric live music presented by the professional oud player Evren Can Kaman. Among the guests who had registered for the event were representatives of a broad range of different institutions, including for example the following but also quite a number of individual guests: Action Syria – Tamer Alawan & Friends e.V. Brot für die Welt Stiftung Wissenschaft und Politik Berliner Missionswerk BMW-Stiftung CRISP – Crisis Simulation for Peace e.V. Democracy Reporting International gGmbH DAFG – Deutsch-Arabische Freundschaftsgesellschaft e.V. Deutsche Welle Deutscher Akademischer Austauschdienst Eurient e.V. Freie Universität Berlin Ghorfa – Arab-German Chamber of Commerce and Industry e.V. Grüne Jugend Klaus Schwarz Verlag OMRAS – Organisation für Menschenrechte in den Arabischen Staaten e.V. Programmbüro Internationale Klimaschutzinitiative Schoolclash e.V. ZMO – Zentrum Moderner Orient Given that the interest in this year's MENA network event was even greater than the successful last time, it is just a matter of time until we will organise our next MENA network evening. We cordially thank everyone for coming and look forward to seeing you again! Organisation (14km): Andreas Fricke, Anja Gebel, Caroline Bunge, Evin Kücükali, Helena Burgrova, Houssein Ben Amor, Pauline Trueck, Premek Zboncak, Sama Younes und Steffen Benzler. Fotography (14km): Caroline Bunge
---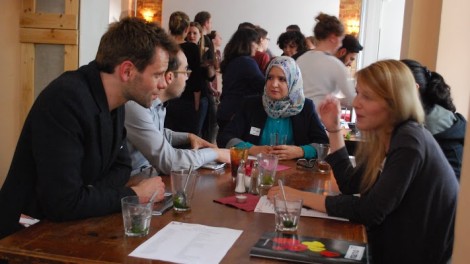 INVITATION 14km and closer – MENA Network Evening with Oud Live Performance On March 19 from 6.30pm onwards at Restaurant Merhaba Greifswalder Straße 4, Berlin-Prenzlauer Berg 14km e.V. invites you to an afterwork MENA network evening: in order to get to know other interesting people, exchange experiences and get creative. The event brings together different kinds of people who deal with the North African/Middle Eastern region (in main profession or as volunteers). In a relaxed environment you will have the opportunity to make contacts for your work in and with the region – accompanied by Evren Can Kaman and his oud. Since we would like to provide a network platform for people from many different fields of work, feel free to forward this invitation to other interested persons – for example from science, NGOs/associations, social initiatives, political foundations, media, arts and culture, politics and administration, and business. We look forward to an inspiring exchange! Participation is free, yet due to limited space please RSVP via email to steffen.benzler@14km.org. Tasty Oriental food and drinks can be purchased at the location. We look forward to welcoming you there! The 14km team
---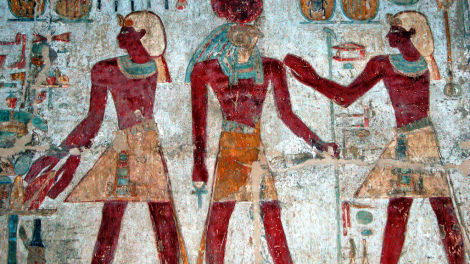 Photo credits: Egypt-9B-033_Amun Ra_CC-by-Dennis Jarvis-SA-2.0 on flickr A project as part of the German-Egyptian Transformation Partnership 14 Kilometer – the shortest distance between North Africa and Europe e.V. and New Horizon Association for Social Development are very happy to invite you to participate in ReliXchange - a German-Egyptian youth exchange! The inter-religious and inter-cultural exchange project will take place in Germany and Egypt. It aims to bring young people from both countries and with different backgrounds together and help them learn about each other and the role of religion in the two societies. You can participate if you live in Germany or Egypt and if you are between 18 and 26 years old. In the course of the exchange, 10 young Egyptians and 10 young Germans will spend one week in Germany (October 27th to November 2nd, 2014) and one week in Egypt (November 17th to November 23rd). During the ReliXchange project you will learn about Islam, Christianity, Judaism (principles of faith and traditions), the role of the corresponding faith groups in both countries, and the different ways of developing interfaith dialogue with other young people. You will develop new perspectives on interreligiosity and ideas for how a tolerant and respectful coexistence can be achieved. At the same time, you are invited to develop with us new methods for interfaith dialogue, in particular those which you consider as sustainable among young people. Participation in this exchange project costs a fee of 140 Euros for German participants and 700 EGP for Egyptian participants (including travel Berlin-Cairo and return, accommodation, food, programme). Conditions for participation: You need to be able to participate actively in both exchange periods (participation in only one of the exchange weeks is not possible), and you need a German or Egyptian passport which is valid until 05/2015 minimum. You should be interested in the topic of religion and its societal role (you do not necessarily need to be a religious person yourself) and be motivated to engage in interfaith dialogue. Your English should be good enough to sustain an extensive conversation. APPLICATIONS CLOSED! We thank all applicants for their applications! Further more we are really overwhelmed by the huge interest in ReliXchange. Deadline: September 18th, 2014 Contact for questions ReliXchange flyer - download and share! The ReliXchange project receives financial support by the German-Egyptian Transformation Partnership through the German Foreign Office, by funds of the Ecclesiastical Development Services through Bread for the World - Protestant Church Development Service and by the "International Youth Work" Programme of the German Federal Child and Youth Plan through BKJ.
---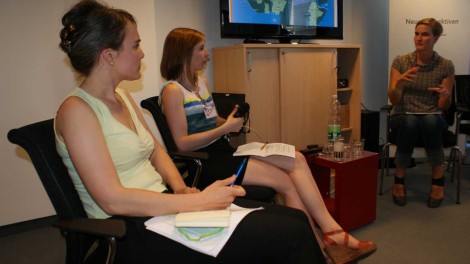 Beim Thema Flucht und Migration findet im entwicklungspolitischen Kontext momentan ein beachtenswertes Umdenken statt, das im Rahmen der von 14km e.V. und der DAFG e.V. ausgerichteten Fachtagung "Flucht // Migration // Entwicklung – Facetten der Migration zwischen Nordafrika und Europa" von Wissenschaftler/innen, Menschenrechtsaktivist/innen, Diasporavertreter/innen und interessierten Teilnehmer/innen skizziert wurde. Im Berliner Kontorhaus diskutierten sie am 11. und 12. Juli 2014 in drei Paneldiskussionen und vier BarCamp-Sessions unter anderem über die Rahmenbedingungen der Migrationsprozesse nach Europa, die Situation in den Herkunfts- und Transitländern sowie das entwicklungspolitische Potenzial von Remittances und Diasporaorganisationen in Deutschland. Im Rahmenprogramm wurde die Reportage "Fremd" von Miriam Faßbender gezeigt, die für eine Auseinandersetzung über dem Film anwesend war. Außerdem war in den Tagungsräumlichkeiten eine Ausstellung über Fußball und Entwicklung in Afrika installiert. Das 14km Team bedankt sich ganz herzlich bei allen Teilnehmer/innen für ihr Kommen sowie für die zahlreichen interessanten und engagierten Beiträge und freut sich sehr über die vielen Ideen und Kontakte, die während der Fachtagung entstanden sind. Die ausführliche Zusammenfassung der Fachtagung mitsamt den Downloads der Sitzungsprotokolle, der PowerPoint-Präsentation von Steffen Angenendt (Stiftung Wissenschaft und Politik) und des Audio-Inputs der Mercy Wings Organisation sowie einer Weiterleitung zu den Beiträgen unserer Medienpartner finden Sie hier. Der Fachtag wurde gefördert aus Mitteln der Landesstelle für Entwicklungszusammenarbeit des Landes Berlin. Kooperationspartner Medienpartner: multicult.fm Medienpartner: Alsharq Analyseportal und Reiseveranstalter GbR
---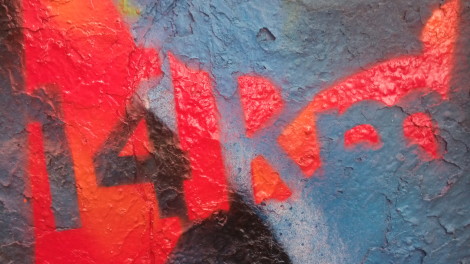 On the last weekend of June 2014 a Street Art Workshop under the title of "Against Exclusion! Transcending walls and building bridges via Street Art" took place in Berlin-Friedrichshain. It was held by 14 km in cooperation with the Egyptian El Takeiba Centre for Artistic and Cultural Development, the youth club Jugendclub Feuerwache and the beach club YAAM (both in Friedrichshain) in an endeavor of showing the young participants ranging from the age of 13 to 17 a modern and artistic way of protesting and commenting on life conditions that they might dislike or be critical of. The workshop has been a complete success as the participants received the content through an active learning methodology and supporting material; our main rationale was showing the participants how can they reject something yet be ready to express this view through art and painting. At the same time, the participants had the chance to familiarise themselves with the role of street art as a political instrument in the so-called "arabellions". The first day started at the youth club with an introduction about graffiti and its role in the Arab protest movements with examples of different graffiti paintings and stencils from the Egyptian and Tunisian revolutions. It was followed by a workshop where the participants were taught by a professional graffiti artist (Pjotr Obuchoff) how to make their own stencils and try them out on wooden plates. They were working side by side and had lots of fun with the multicultural team of 14km, including members from France, Egypt, Great Britain, and Germany, and Ahmed Hassen from the El Takeiba Center in Egypt, who is visiting 14km via an Anna Lindh exchange scholarship. We finished in the evening with a nice open air barbeque at the youth club. The second day started with a joint walk along the Berlin wall, where the young participants approached the famous symbol of the German separation and the graffiti paintings of the East Side Gallery by means of a "Wall-Quiz". On arrival, everyone was ready to finish cutting their stencils and embark on the spraying part and we had the luck to have an "authorized graffiti area" in form of a wall available for the workshop, thanks to the generosity of the YAAM beach club which is located close to the East Side Gallery of the Berlin wall. There, everyone started spraying their own stencils, tags, and even some styles, with some being positively surprised by the rewarding stencil technique which enables even the less talented ones among us to produce impressive artistic outcomes very quickly. Thus, the day ended with an extremely colorful outcome and many happy faces, and with a 14km team proud to have achieved both our artistic and intercultural aims. More photos are available on our Facebook page. This is a project of the Local Action Plan ('Lokaler Aktionsplan') Friedrichshain-Kreuzberg
---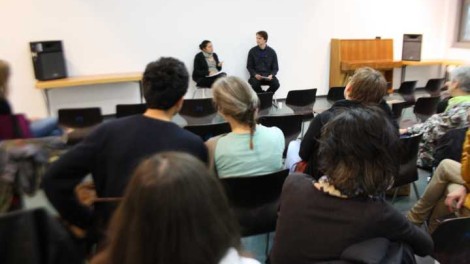 Mit dem Dokumentarfilm "Voices after Revolution" (Stimmen nach der Revolution) von Gisela Baumgratz, Alex Gangl und Nicolas Rolke fand am 25. Juni 2014 im Zille-Haus in Berlin-Moabit der vorläufige Abschluss der Arabischen Film- und Diskussionsreihe von 14km statt. Thema des Films war die politischen Lage in Tunesien unmittelbar nach den Umbrüchen 2011. Auf dem anschließenden Podiumsgespräch gab Amina Gharbi vom Verein zur Förderung der Demokratie in Tunesien den Impuls zu einer lebhaften Publikumsdiskussion. Der Film "Voices after Revolution" porträtiert die nach dem Sturz der Diktatur und den ersten freien Wahlen in Tunesien entfachten politischen Debatten aus der Sicht von tunesischen Menschenrechtsaktivist/innen. Zu Beginn thematisiert der Film die im Rahmen des Verfassungsgebungsprozesses entfachten Streitfragen, wie die Verankerung der Scharia in der Verfassung oder die Rolle der Frau in der tunesischen Gesellschaft. Das Ringen um den Erhalt der Frauenrechte aus dem Jahr 1956, die von islamistischen Kräften am liebsten durch religiöse Bevormundung ersetzt worden wäre, wird als Beispiel angeführt. In diesem Zusammenhang wird auch das Problem der während Ben Alis Herrschaft im Gefängnis radikalisierten und nun gewaltbereiten Salafisten angesprochen. Die für den Film interviewten Aktivist/innen kritisieren die Ziele und Methoden der islamistisch geprägten Regierungspartei Ennahda (2012), die die Wahl mit Propaganda, unrealistischen Versprechungen, der Instrumentalisierung von Religion und mit der nicht eingehaltenen Zusage, die Freiheitsrechte erhalten zu wollen, gewonnen habe. Kurz angerissen werden dabei Themen wie die Verhinderung der Vergangenheitsbewältigung von Anhängern des geflohenen Ex-Präsidenten Ben Ali und die Grundfrage, ob der Islam Lösungen für die ökonomischen Herausforderungen des Landes biete. Insgesamt wurde das Bild eines Landes gezeichnet, dessen politische Öffentlichkeit von einer kaum zu versöhnenden Gegenüberstellung von islamistisch und liberal orientierten Kräften geprägt ist. Im Anschluss erzählte die in Deutschland geborene, in Tunesien aufgewachsene und seit längerer Zeit wieder in Deutschland lebende Amina Gharbi beim Podiumsgespräch, wie sie die Umbrüche in Tunesien und die daraus resultierenden Debatten wahrnahm. Außerdem stellte sie die Tätigkeiten des 2011 gegründeten Vereins zur Förderung der Demokratie in Tunesien vor, der sich unter anderem mit der Frage der Vergangenheitsbewältigung beschäftigt. Einen festen Platz auf der diesjährigen Agenda des Vereins hätten die anstehenden Wahlen in Tunesien. Abschließend stellte sie ihren Eindruck zur Debatte, dass die jungen Tunesier/innen, die ursprünglich die Revolution entfacht hatten, mittlerweile erschöpft wirken. Zumindest auf die im Publikum anwesenden Tunesier/innen traf das nicht zu. Vielmehr begann eine angeregte und sehr sachliche Diskussion über den Film, bei der fast alle Teilnehmer/innen die überzeichnete Gegenüberstellung von "guten Liberalen" und "bösen Islamisten" kritisierten, da sie der komplexen Meinungslandschaft Tunesiens nicht gerecht werde. Der Film gebe den islamisch geprägten Parteien keine Möglichkeit, ihre Sicht der Dinge darzulegen. Selbst wenn es einem schwer falle, müsse man als Tunesier/in akzeptieren, dass ein Teil der tunesischen Gesellschaft islamistische Positionen beziehe. Auf absehbare Zeit werde dieser Teil politisch präsent bleiben und dürfe deshalb bei einer ehrlichen Auseinandersetzung um die Zukunft Tunesiens nicht ausgeschlossen werden, ohne dass die Fehler der Ben-Ali-Zeit wiederholt würden. Außerdem gehöre die Religion nicht nur den Islamisten, sondern auch den anderen politischen Lagern. Der politische Islam sei ein Teil Tunesiens. Angemerkt wurde zudem, dass nicht der Islamismus das größte Problem Tunesiens sei, sondern die Frage nach der Identität. Tunesien mit seiner dreitausendjährigen Geschichte befände sich in einem Aushandlungsprozess um seine Identität. Die Menschen des Landes müssten als Berber, als Araber, als Muslime, als Tunesier, als Mann, als Frau, usw. bestimmen, was sie eigentlich sein wollen. In den letzten Jahrhunderten war dies von Kolonialmächten sowie – im Anschluss daran – unter zwei Diktaturen "von oben" vorgegeben worden. Seit der Revolution sei zum ersten Mal seit Langem auch der tunesischen Zivilgesellschaft die Möglichkeit gegeben, sich an dieser grundlegenden Debatte beteiligen zu können. Organisiert und moderiert wurde die Veranstaltung von Andreas Fricke (14km e.V.). Fotografie durch Joe Kaldas, Text Steffen Benzler (14km e.V.). Bei der Organisation halfen Mai Micklisch, Shaza Nady und Anja Gebel (alle 14km e.V.), sowie das Team des Zille-Hauses. Das Restaurant Karthago in Charlottenburg sponsorte tunesische Leckereien. Der Jugendbereich des Zille-Hauses wird getragen vom Evangelischen Klubheim. Wir bedanken uns bei allen Gästen für ihr Kommen! Weitere Informationen zur Lage in Tunesien finden Sie hier: Bertelsmann-Stiftung SWP Blog von Zeineb Ben Othman In regelmäßigen Abständen zeigen wir Filme, die sich mit verschiedenen arabischen Ländern beschäftigen und diskutieren anschließend mit Gästen aus Moabit sowie mit Länder-Expert/innen über die Filme und die aktuelle soziale und politische Situation im jeweiligen Land. Das Projekt wird im Rahmen des Quartiersmanagements Moabit-Ost aus Mitteln des Programms Soziale Stadt (EU, Bund und Land Berlin) gefördert.
---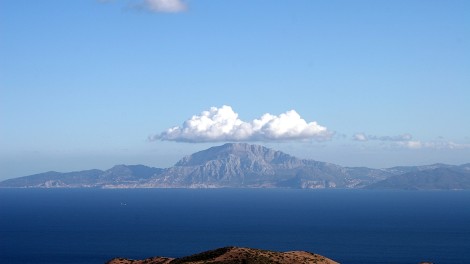 "14km e.V." and the "DAFG – German-Arab Friendship Association e.V." cordially invite you to a symposium on "Displacement // Migration // Development – Facets of Migration between North Africa and Europe", 11/12 July 2014, Friedrichstr. 185 (House E, 7th Floor), 10117 Berlin  The topic migration in the Euro-Mediterranean is directly linked to the political transformations in North Africa and the Middle East which have an increasing public interest in Germany. Also in North Africa, which has become an important transit region on the way to Europe, migration and transit migration are being problematised. 14km and the DAFG would like to shed light on the manifold migration backgrounds in the countries of origin and the migration situation there, put a focus on the social networks between the African and the European continent that are created by migration, and discuss their inherent potential. The two-day symposium is conceived in a participatory way and provides a low-threshold entry to the topic; it is directed to anyone interested in gaining a differentiated perspective on the issues or already engaged in some of them. The participants will have the opportunity to discuss, share ideas, present their own projects, network and find partners for new initiatives. Further information, conditions of participation, and soon the detailed programme can be found on our site: http://14km.org/?p=2651 The symposium is financially supported by funds from the Landesstelle für Entwicklungszusammenarbeit des Landes Berlin (Agency for Development Cooperation of the Federal State of Berlin). 14km Flyer Fachtagung Migration Download for Distribution! Photo credits: "Estrecho de Gibraltar" CC-by-Gaspar Serrano-NC-ND-2.0
---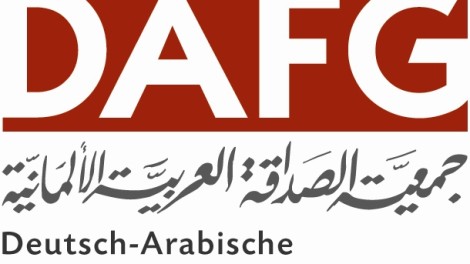 "Workshop: Building an NGO" on Monday, June 30th 2014 at 7:30pm, DAFG head office, Friedrichstr. 185 (Kontorhaus, House E, 7th Floor, Berlin) We cordially invite you to participate in the workshop "Building an NGO" at the 2nd meeting of the Arab-German "Jour Fixe" for Young Academics organised by the German-Arab Friendship Association (DAFG). Dr. Anja Gebel and Helena Burgrova of 14km e.V. will share their knowledge about how to build an NGO. Both speakers are committed to the non-profit NGO since its early days, having defined its strategy, built up organisational structures, and promoted the construction of an international network to help realise co-operations and equal partnerships between North Africa/the Middle East and Europe. They have also shaped the development of the NGO's main areas of work, such as the International Volunteer Programme that encourages the exchange between Europe and North Africa/the Middle East, and or the monthly Arab Film and Discussion Series. The workshop will give insights in defining an organisation's purpose and structure, project development and event organisation, volunteer recruitment, and PR work. But most importantly, we want to take time to brainstorm, share experiences, and to work on concrete NGO ideas together with the participants of the Jour Fixe. We would be happy to meet you at the event and have you share your thoughts and ideas with us. 14km's work is mainly based on voluntary work and new faces are always welcome! The Jour Fixe is open for English-speaking students of all disciplines and universities. The event will take place in English. It starts at 19:30 and ends with a joint "Iftar" (Muslim fast-breaking dinner after sunset during Ramadan). For registration please send an e-mail to DAFG e.V.: David Kordon Desk Officer Culture, Education and Science E-Mail: david.kordon@dafg.eu Phone: +49 (0)30 2064 94 13 Fax: +49 (0)30 2064 88 89 WorkshopFlyer download and share! Facebook-Group Report about the workshop
---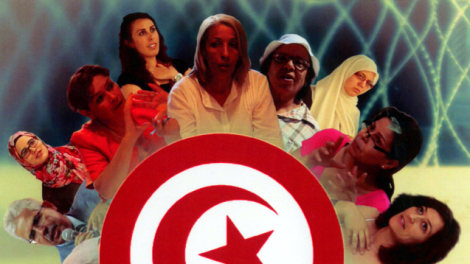 "Voices After Revolution" on Wednesday, June 25th 2014 at 6:00pm, Zille-Haus, Rathenower Straße 17, Berlin Moabit We cordially invite you to our film and discussion evening on Tunisia, which will take place on June 25th at 6:00 pm in the context of our Arab Film and Discussion Series. We will be screening the film "Voices After Revolution" by Gisela Baumgratz, Alex Gangl and Nicolas Rolke (2013; 67 min; French, English, Arabic, German – with German subtitles). In the film, Tunisian activists describe vividly their experiences in 2012, after the fall of the dictatorship and the first free elections. The process of democratization and the goals of the revolution obviously need a lot of continuous commitment. Therefore they go on to fight for human and civil rights, better economic and social conditions and the separation of religion and state. The film will be followed by an open conversation and audience discussion in presence of an expert and further guests on the situation in Tunisia 2010-2012 and current developments, as well as on the repercussions on Tunisian migrants in Moabit and Berlin. Attendance is free, donations are welcome. The event will take place at Zille-Haus, Berlin Moabit, Rathenower Str. 17, 10559 Berlin. Please use the fliers to get to the youth club in which the event takes place. You can see here where the Zille-Haus is located. In regular intervals we screen films which deal with different Arab countries and subsequently discuss the films and the current social and political situation in the respective countries with guests from Berlin Moabit as well as with country experts, always aiming to make links to North-South relationships. أمسيةالفيلمالعربي وجلسة حوارحول تونس 25 /ماي/2014، 6:00 مساءً في التزيلي هاوس شارع راتنوفر 17، 10559 موابيت برلين   ستقوم مؤسسة 14كم بعرض الفيلم الوثائقي "أصوات ما بعد الثورة" للمخرجين غيزيلا باومغراتز، وأليكس غانغل، ونيكولاس رولكه (67،2013 دقيقة، اللغة العربية والألمانية والفرنسية والإنجليزية مع ترجمة باللغة الألمانية). في الفيلم، يصف نشطاء تونس بوضوح تجاربهم في عام 2012، بعد سقوط الدكتاتورية وإجراء أول انتخابات حرة. سيعقب الفيلم نقاش مفتوح حول الوضع في تونس في ذلك الوقت من الثورة،فضلا عن تداعيات ذلك على المهاجرين التونسين في موابيت وبرلين. الحضورمجاني، والتبرعاتمرحببها. TunesiaFlyer download and share! Facebook-Event Xing-Event The project receives financial support in the context of the quarter management Moabit Ost through funds from the Programme Social City (EU, Federal Government, and Federal State of Berlin). German Introduction (Gisela Baumgratz, June 2014) Th film "Voices After Revolution" is offered by the film makers around Gisela Baumgratz-Gangl -  University of Applied Siences Fulda. We thank Simone Döbbelin, Middle East and North Africa Department at Friedrich-Ebert-Stiftung, for providing the film copy.
---