Author Archives:

wp_admin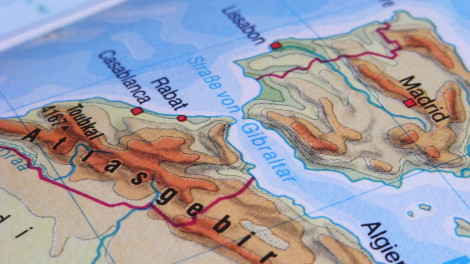 ... so that we can kick off with zeal! Dear friends and supporters, lovers of North Africa, bearers of great ideas and catalysers for cultural exchange, Since our launching events at the begin­ning of May we are officially in business! That means we have started to work on some good ideas for co-operations bet­ween Germany and Egypt, have put out our feelers in search for different funding opportunities for these, have made some important contacts and have begun to facilitate volunteering opportunities for interested individuals. This is exactly the right time to support us in our efforts to get up and running – with your donation you can help us make an impact for sustainable social development in North Africa. We highly appreciate your support and generosity – on our website and Facebook page we keep you updated about the socially just and sustainable projects we facilitate with your donation. Account holder: 14km Bank name: Commerzbank Berlin Bank code number: 100 800 00 Account number: 0929103900 We are committed to our project work and have a slim management structure – this is why we are proud to guarantee that 90% of your donation will go directly to our pro­jects, while only 10% will be used for general management, administration and communication. If you require a donation receipt (Spenden­bescheinigung) please email us with your address.
---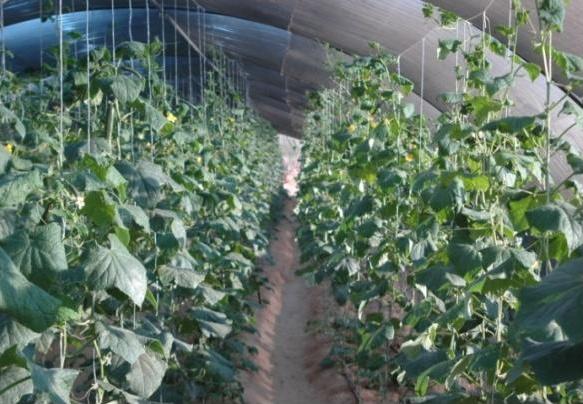 Our partner organization in Egypt, the New Horizon Association for Social Development (NHASD), trains villagers in organic farming and also gives out micro-credits, amongst other things. One of the persons who could benefit from our partners' work is Salah Ahmed Mansour, who lives in the village of Balat. He participated in NHASD's second organic farming training session that took place within its organic farming project in Egypt's New Valley.  Inspired and encouraged by the training, Mansour applied for a NHASD loan for social development worth 5,000 Egyptian pounds in order to start a greenhouse. He got the loan, and the greenhouse was then built in Balat. In a space 20 x 6 meters wide crops like tomatoes, cucumbers, and other vegetables were grown, and they were sold in markets.  From the greenhouse's income another greenhouse could be built, and from the income from both greenhouses, the project expanded to a total of 6 greenhouses and a plant nursery to produce organic seedlings.  With the experience and financial support he gained from NHASD's training and loan, Mansour was able to implement these projects and to practice and perfect both the manufacturing and the installation of greenhouses. The project benefits not only himself and his wife, but also three young men from the training session who have found work at the greenhouses, as well as their community.
---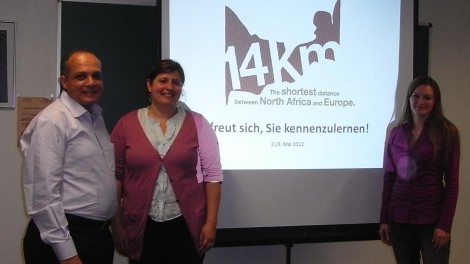 We introduce you to 14km - all interested are cordially invited!      Invitation to the presentation of 14 km on the 2nd May, 2012 in Bonn / on the 3rd May, 2012 in Cologne Europe and North Africa are close to each other not only since the Arab spring. However, for exchange and cooperation with our neighbors the times are better than ever - whether as a NGO, public support, private individual or enterprise.  14 km networks you with suitable partners and makes possible innovative concepts! Contacts are our strength - our approach based on network is our unique characteristics. Do you look for possibilities to be involved in Middle East for social justice? Are you interested in cultural exchange between Europe and North Africa? Do you have a great idea for a project or a business cooperation between Germany and Egypt, and do look for the right partners? Then we would be glad to greet you with one of our both 14 km Launching Events! On this event we would like to introduce ourselves and to presente you more in details our aims. We will present ans discuss the various possibilities of the cooperation with private and public support as well as interested private individuals - your ideas are warmly welcome! We are also glad to inform you with 14km partners about our present main work with Egypt and to present you our wide network. Beverages and snacks will be provided for you. We are glad about all interested! Previous registration is desirable, however, it is not a condition.  Venue and time Bonn (2 Mai 2012): Steinke-Institut (Fürstenstraße 2-4), room Nr. 3.3 (larger seminar room, 3rd floor) – Beginning of the manifestation: 18:15 (Duration ca. 1h 15min) Köln (3 Mai 2012): Tor 28 (Machabäerstr. 28, left intrance in the inner courtyard), Bambus room – Beginning of the manifestation: 20:00 (Duration ca. 1h 15min) Both locations are situated in the heart of the city and are from each central station accessible by foot. 14km is officially being launched! Come and join us! 
---