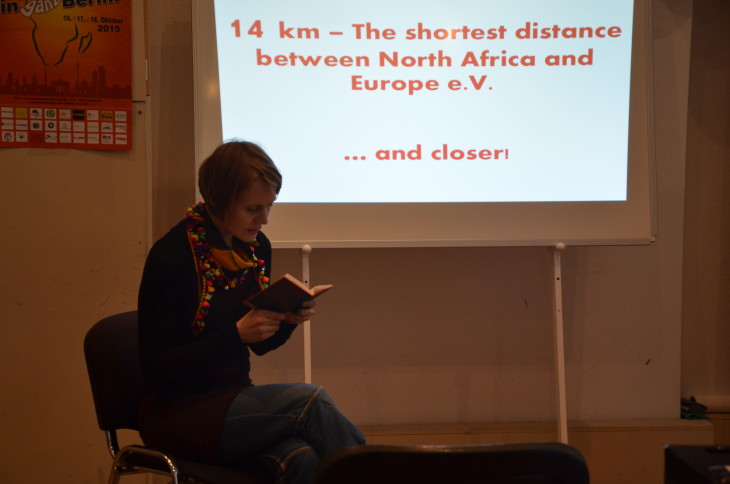 On Saturday, 17 October, the volunteers of 14km eV presented theirselfes at the Africa Day.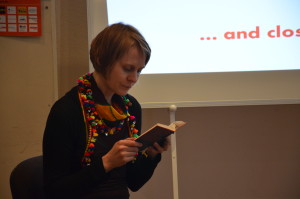 At the Sprengel House in Berlin Wedding, we offered information material, the 14km Jute Bag and personal conversations over some cups of Moroccan tea and snacks. A special highlight for the visitors was the reading of Caroline Bunge from the book "The Taxi" of Khalid Al Khamissi. The various episodes of the book captivated interested listeners with their insights into Cairo's daily life.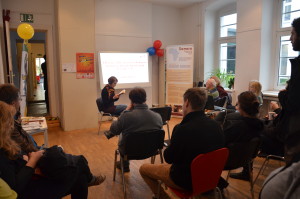 Many other organisations and initiatives were visible on site and presented in exciting lectures. The Africa Guide with information on all participants of the Africa Day and further useful information and business directories is available at our 14km events.
We thank the Africa Media Centre for organising the event.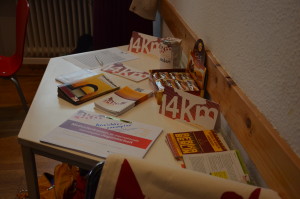 Our voluntarily working 14km team is looking forward to financial support through donations (donation receipt available) and by purchasing a 14km Jute Bag.
More impressions of the 14km team at the Africa Day can be found on Facebook.
---