14km at Africa Day in Berlin: 17th of October 2015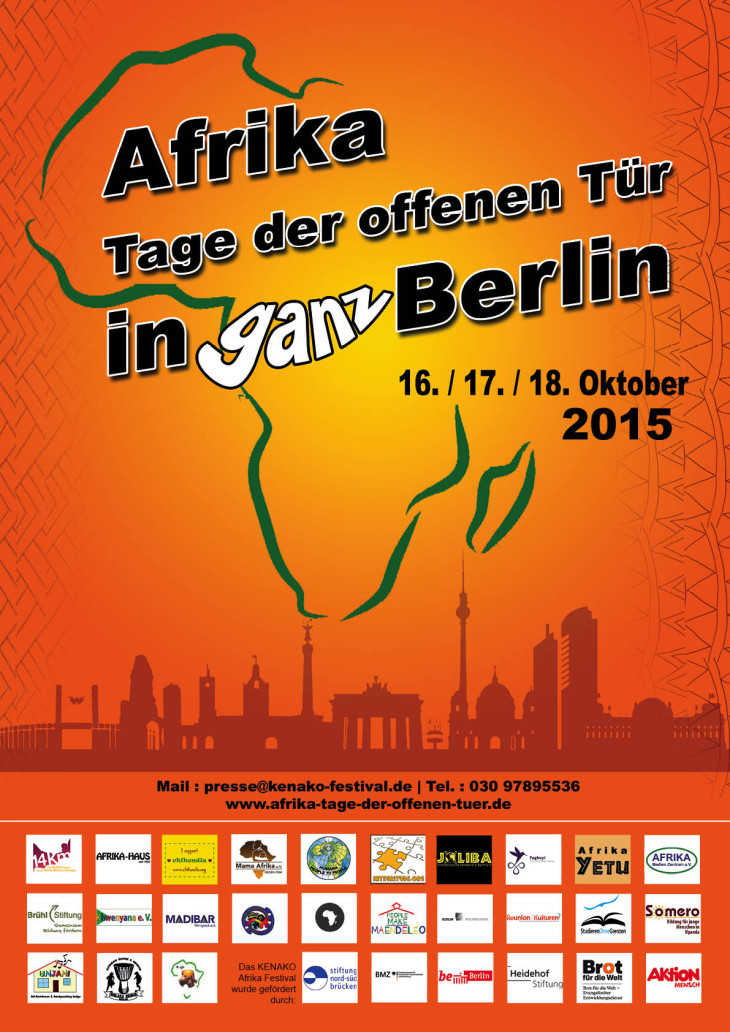 14km e.V. presents itself at the open Africa Days. We invite you to visit us on Saturday, October 17th 2015, at the Sprengelhaus in Berlin Wedding. At the same location and all around Berlin other associations, initiatives, institutions and companies with focus on Africa can be visited. The entrance is free.
The events will take place in German language. During the complete period of time we invite you to get to know the volunteer 14km team in a personal conversation – we speak English as well.
Press release (German): Afrika-Tage der Offenen Tür 2015   Programme overview (German)   Homepage Africa Days (German)
The 14km programme on SAT, 10/17/15:
2:00 p.m.   Presentation of 14km e.V.
2:30 p.m.   Reading "Im Taxi" (Khalid Al-Chamissi)
3:30 p.m.   Presentation International Volunteer Programme
5:00 p.m.   Presentation 14km Film- and Discussion Series (incl. short movie screening)
[6:00 p.m.   End]
---