This was our first MENA Network Party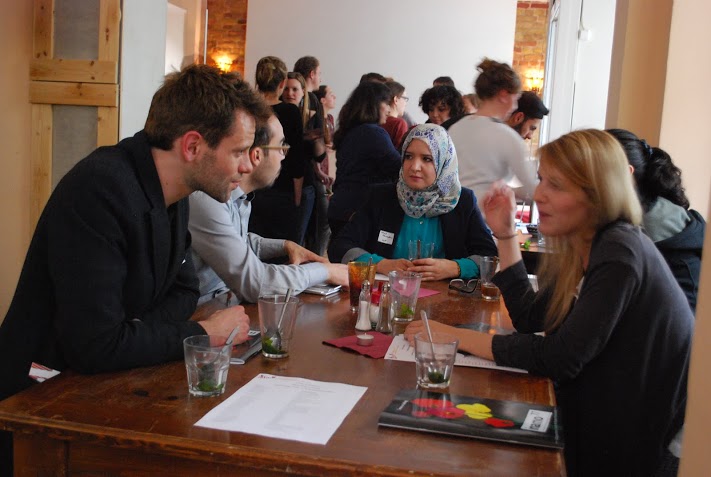 Our first 14 km MENA Network Party took place on April 24, 2014 from 6-10pm in the Moroccan restaurant Argana in Berlin Moabit.
The network meeting aimed at offering a platform for people working on the Middle East and North African region to meet and exchange.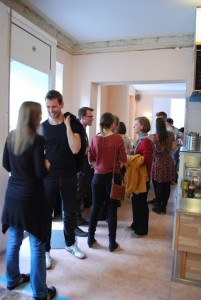 We clearly achieved this aim, thanks to the active participation of about 40 guests from science, NGOs/associations, social initiatives, media, administration, business and trade. The networking guests included for example representatives from the German Institute for International and Security Affairs, from Amnesty International, the district office Neukölln, the Free University and the Humboldt University Berlin and the Potsdam University, the European External Action Service, Bread for the World, the Organisation for Human Rights in Arab Countries (OMRAS), CRISP, the DO School in Hamburg, the German Council on Foreign Relations, inamo, Global Project Partners, Konsentio, the European Council on Foreign Relations, the Max Planck Institute for Human Development and the East Moabit district management. The guests were welcomed by 14km members with Moroccan mint tea and then had the whole evening to get to know each other and to exchange experiences, contacts and ideas – all that accompanied by Arab alternative music (played by JZR Crew from Ramallah), tasty Moroccan specialities and a presentation of pictures from Egypt, Jordan and Lebanon.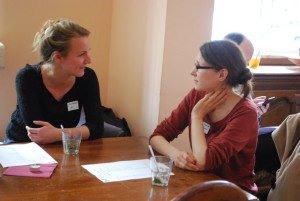 After Andreas Fricke had welcomed our guests and presented 14km as well as the background of the network event, the guests intensely networked until 10pm. Many new contacts were made, old friends met, lots of topics were discussed and ideas were developed, for example concerning youth exchange with the MENA region, events on migration, human rights and media, as well as other projects.
At the end everyone agreed that this should not have been the last MENA network evening. We think so, too, and would like to thank all our guests very much for coming !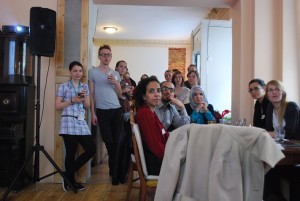 The event was technically supported by the East Moabit district management, which we warmly thank. May Micklisch (14 km), Frédérique Lang (14 km), Anja Gebel (14 km) and Eugénie Rooke (intern at 14 km) were involved in the preparation of the event. Photographs by Helena Burgrova (14 km).
---
---