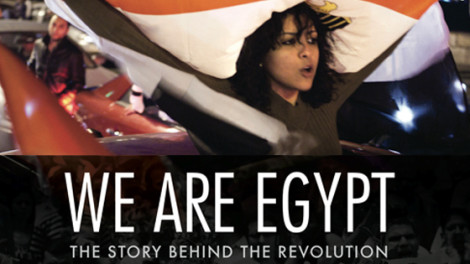 "We Are Egypt – The Story Behind The Revolution", 22.8.13, at ZK/U Berlin (Siemensstr. 27) (Documentary and Discussion) 14km - the shortest distance between North Africa and Europe e.V. and ZK/U cordially invite you to the first event of our Arab film screenings series. In regular intervals we screen movies dealing with different Arab countries and subsequently discuss the films as well as the social and political situation in the respective country with guests from Moabit as well as with country experts, always making a link to North-South relationships. On August 22, 2013, at 7.30 pm, we start the series with the screening of "We Are Egypt – The Story Behind The Revolution" (2013, 82min, Language: English/Arabic with English subtitles), followed by a discussion. Location is ZK/U, Berlin Moabit, Siemensstr. 27-49. For directions klick here. The documentary by young US American film maker Lillie Paquette documents the 14 months preceding the Egyptian Revolution of 2011. Featuring an impressive number of personal interviews, many recordings in Egypt and detailed background information, it describes the (still relevant) political dynamics, the accumulated grievances of the population and the growing demands for social and political change that finally culminated in the overthrow of the Mubarak dictatorship in January 2011. At the same time, the film highlights the dubious role of the USA in the political affairs of Egypt. After the screening, and against the background of the film, the audience has the opportunity to discuss Egypt's current situation with Egypt experts from Moabit as well as with Barbara Bishay from Mayadin Al-Tahrir (presented by Anja Gebel, 14km e.V.). Attendance is free, voluntary donations are most welcome.
---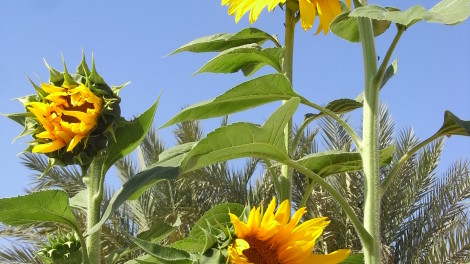 Invitation to the launching of 14km Berlin – 18 October, 2012 – 18:15 – Betahaus Berlin 14km presents itself and welcomes all interested people! Although Europe and North Africa have been neighbours for a very long time, the Arab Spring has brought them even closer together. Times for exchange and cooperation are better than ever – whether as NGO, state actor, private person or enterprise. 14km links you up with the right partners and enables innovative concepts - come and get to know us! Contacts are our greatest asset – and our network based approach makes us unique. Are you looking for opportunities to get involved for social development and justice in the Middle East? Or are you interested in cultural exchange between Europe and North Africa?   Do you have a good idea for a project or an enterprise between Germany and an Arab country, and are looking for the right partners? Or do you want to volunteer with a local NGO in an Arab country and are looking for a placement? If any of this is the case, we would be happy to welcome you to our 14km launching event! There we would like to introduce ourselves and inform about our work and our goals. We will discuss the manifold possibilities of co-operation with state-based and private actors – your ideas are most welcome! We also look forward to introduce you to our partners from Egypt and inform you about our broad network. We look forward to meeting you all! Location Betahaus Berlin (Room: Arena), Prinzessinnenstraße 19-20, 10969 Berlin – Starting time: 18:15 (expected duration 1h 15min) The Betahaus is at 2 minutes walking distance from Moritzplatz Underground station (U8) and at 8 minutes walking distance from Kottbusser Tor Underground station (U1, U8).
---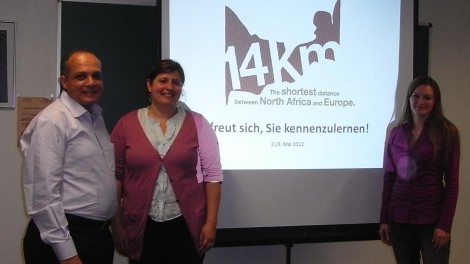 We introduce you to 14km - all interested are cordially invited!      Invitation to the presentation of 14 km on the 2nd May, 2012 in Bonn / on the 3rd May, 2012 in Cologne Europe and North Africa are close to each other not only since the Arab spring. However, for exchange and cooperation with our neighbors the times are better than ever - whether as a NGO, public support, private individual or enterprise.  14 km networks you with suitable partners and makes possible innovative concepts! Contacts are our strength - our approach based on network is our unique characteristics. Do you look for possibilities to be involved in Middle East for social justice? Are you interested in cultural exchange between Europe and North Africa? Do you have a great idea for a project or a business cooperation between Germany and Egypt, and do look for the right partners? Then we would be glad to greet you with one of our both 14 km Launching Events! On this event we would like to introduce ourselves and to presente you more in details our aims. We will present ans discuss the various possibilities of the cooperation with private and public support as well as interested private individuals - your ideas are warmly welcome! We are also glad to inform you with 14km partners about our present main work with Egypt and to present you our wide network. Beverages and snacks will be provided for you. We are glad about all interested! Previous registration is desirable, however, it is not a condition.  Venue and time Bonn (2 Mai 2012): Steinke-Institut (Fürstenstraße 2-4), room Nr. 3.3 (larger seminar room, 3rd floor) – Beginning of the manifestation: 18:15 (Duration ca. 1h 15min) Köln (3 Mai 2012): Tor 28 (Machabäerstr. 28, left intrance in the inner courtyard), Bambus room – Beginning of the manifestation: 20:00 (Duration ca. 1h 15min) Both locations are situated in the heart of the city and are from each central station accessible by foot. 14km is officially being launched! Come and join us! 
---